Journal Entry:
Tue Sep 25, 2012, 7:03 AM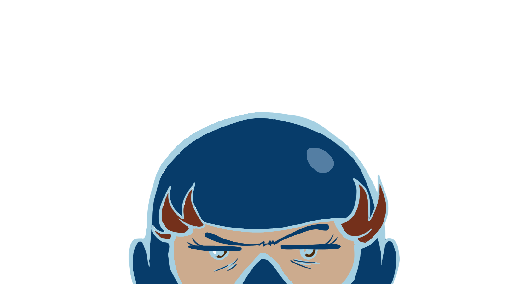 Thanks for giving this a look. I have two questions for you guys.
I will be selling buttons for the first time at youmacon! They are going to be a 1 1/4 inch sized. With that said,
What do you think would be a fair price for these buttons?
Next up I have a few ideas in mind for these buttons. Of course I intend to do tiny busts of each of the Tf2 classes  but,
What are some other idea you would like to see for buttons?
I am all ears with this and will take everything into consideration.
Thanks for your help!

Hey I have a question! Are you coming back to colossalcon next year? I wanna see you again }: ) your arts awesome! (If you dont remember I was that tavros that bought the tav print)
Reply

I certainly plan on it!!

Reply

Will you be coming to NYCC? That's the only con I can make this year.
Reply

Sadly no. There are a few people I know who are going. I wish I could, just not in the budget

Reply

I'm totally cheap, so I'll give you my opinion - unless I really want a button (and I never want one that bad) I don't like to pay more than $1 for it. Of course, I don't know what the production cost is... <_< Just my 2 cents.
Reply

Welp at every con as we know there are soooo many homestuckers so you might make some of The 12 Troll Zodiacs on them.... hmm...also a glados potato would be cute <3
Reply

Balloonicorn!

Reply

I'm pretty sure every con I go to I buy a few buttons ( LOVE ME MY BUTTONS/PINS) and sometimes it's crazy what they try to sell them for( once a Otakon there was a seller , selling five bucks a button!
But normally I've seen buttons for a dollar or two...but there are always the "buy 3 for $5" kinda deal??
Reply

I was thinking about deals depending on how much I sell them for.

I was also considering themed deals so let's say, A set of six avengers pins for so and so amount.

And, haha, I can understand the three inch buttons going closer to five, but 1" 1/4"- 2" No way!
Reply

I was selling mine for $1 each and $1.50 for limited editions with deals on buying so many of those.

People like my Portal cores a lot and pretty much anything gaming related but then that's no huge surprise since original stuff rarely sells as much as fandom. But ponies aren't a bad idea and neither is Sherlock or Avengers. Heck even my Tintin buttons are fairly well liked.

The main problem with TF2 ones is that ideally you should do one of each class and in both team colors cuz sometimes you get people like me who don't want it if it's RED team. But that's 18 different buttons right there before you're on to anything else.
Reply

Yeah that's true. Thanks for the insight. Hmm.

I did intend to make some more portal ones, in the same vein of my wheatles. Maybe some more valve ones. I was thinking about a couple of avengers since I heard how much people purchase those at cons.

Again, thanks!!
Reply